BitFlow IOB-DEV-C40
Salient Features
IOB-DEV-C40 Cable

I/O Cable with 40 Position Breakout Block for use with BitFlow Neon-CLD frame grabber.
This cable brings out the all of the I/O signals from frame grabbers that have an internal 40 pin I/O header. Currently only the Neon-CLD the only model with a 40-pin internal header. The signals are brought out to a terminal block with easy to use screw connectors. Each connector is labeled with the pin number (matches the number in the hardware reference manual).
This cable consists of two parts. The first part is a breakout block with allows easy connections of multiple signals. The breakout block has standard industrial mounting capabilities. The second part is a ribbon cable that brings the signals from the frame grabber's 40 pin header out to the terminal block. This cable is mainly designed for development use, and does not include an EMF tight method for bringing the cable from inside the PC to the block outside the PC.
40 Position Breakout Block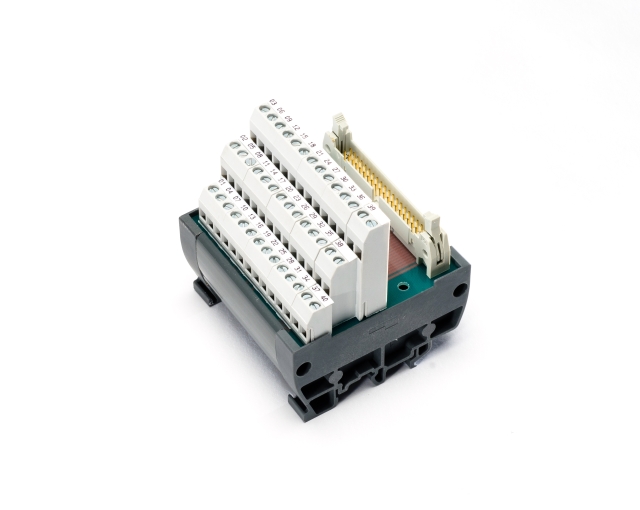 *Note: Sold separately, frame grabber Neon CLD
Order Digital Cables
Fill out the form below for a Free Quote